The architecture and construction industry's history is replete with projects beginning the design and construction phases before completion of the relevant research and homework. Unfortunately, these projects are completed over-budget and past the completion dates.
The consequences of starting a project without the completion of the Discover and Review of Options™ phase is analogous to pouring a concrete slab foundation on a Texas afternoon in August. At the end of the day is a slab (not a good foundation). And as the project progresses, the slab cracks and heaves, and disrupts the project—poor planning, costly to change, the project schedule, and budget.
Twelve pages comprise a primer of reasoning for the completion of the Discover and Review of Options™ phase and the Program of Requirements to help us help you 'Live in the Reality of your Dream's Vision'™.
Let's Get Started
To receive your free copy of Developing the Program of Requirements (POR), please submit your request through our CONTACT page.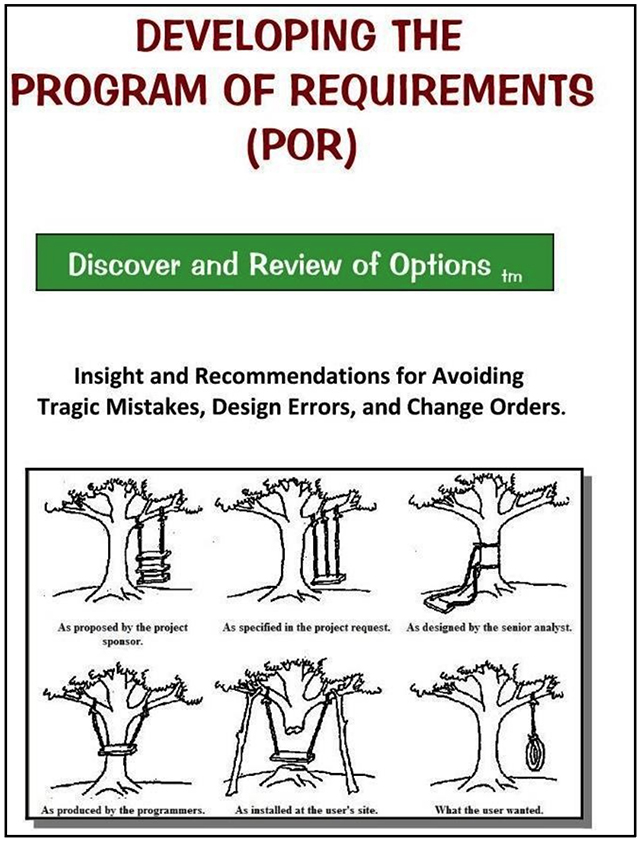 This material is for informational purposes only to provide a general understanding of the recommendations for choosing a contracting firm. Tom Hines, Architect accepts no liability for the content or for the consequences of any action taken on the basis of the information provided.