When embarking on a building project, regardless of the type (remodel, new construction, interior finish-out, adaptive re-use of an existing facility), preparation for the breadth of information and the multitude of decisions is critical for the project's success.
The journey of a construction project for your business can be fraught with frustration, hesitation, and second-guessing. The success of a project begins with the completion of an action plan - a 'TO-DO LIST' of tasks derived from answers to important questions.
In addition to the completion of the Discover and Review of Options™, the questions in the workbook contribute additional information to help you be proactive in the decision-making process as to how your money is spent.
The number of decisions can vary depending on your participation. Either way, all phases of the project require decisions to ensure a positive, memorable journey, helping us help you 'Live in the Reality of your Dream's Vision'™.
The bus is ready to leave, let us guide you through the journey.
Let's Get Started
To receive your free copy of Pre-Design Services for Commercial Projects, please submit your request through our CONTACT page.
Please let us know how you would like to receive your copy - download through an email link with our DropBox or should wish your copy by US Mail, please provide your mailing address in the message section.
We appreciate your interest in our firm and look forward to an opportunity to meet you and develop a relationship with you and your project.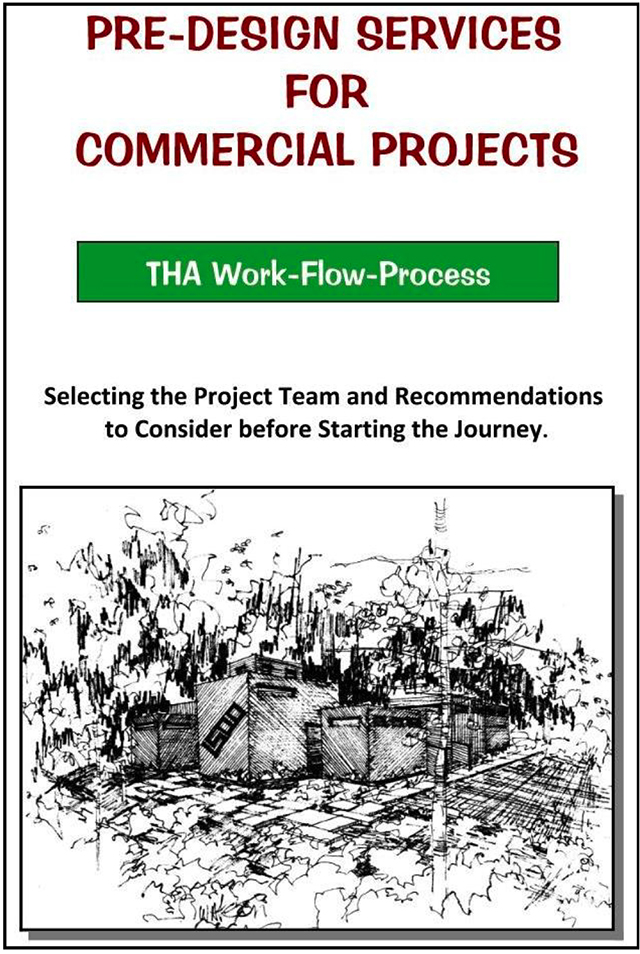 This material is for informational purposes only to provide a general understanding of the recommendations for choosing a contracting firm. Tom Hines, Architect accepts no liability for the content or for the consequences of any action taken on the basis of the information provided.