When embarking on a building project, regardless of the type (remodel, new construction, interior finish-out, adaptive re-use of an existing facility), preparation for the breadth of information and the multitude of decisions is critical for the project's success.
THA's guidance minimizes the overwhelming feeling experienced by even the most design-oriented client. We engage your team into the discovery process, welcome your collective energy, and actively listen so that we can facilitate thoughtful solutions satisfying your needs reflecting your style and requirements.
As we journey together, our goal is to empower you to be bold with your choices and feel confident in your decisions and in the end, 'Live in the Reality of your Dream's Vision'™.
Let's Get Started
To receive your free copy of Working with Tom Hines, Architect, please submit your request through our CONTACT page.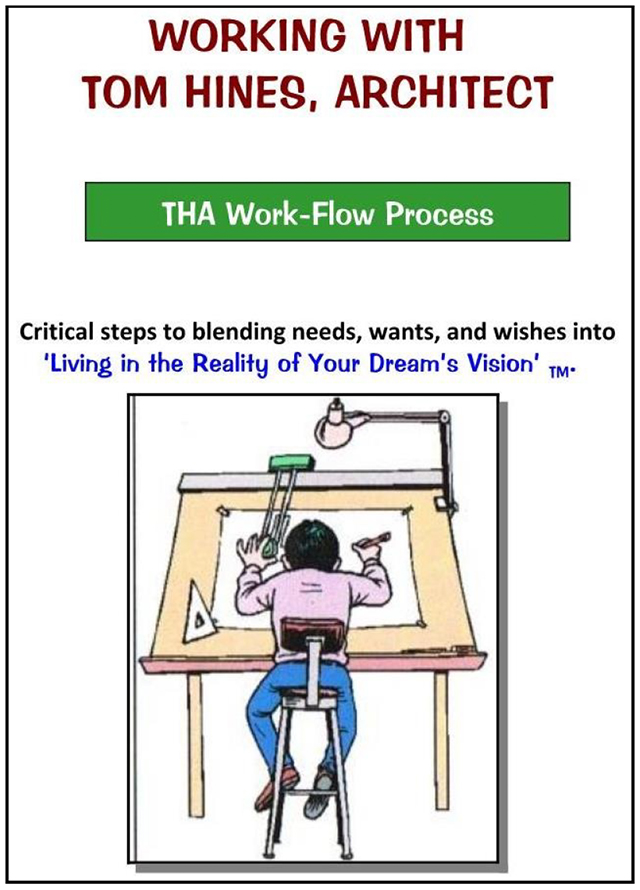 This material is for informational purposes only to provide a general understanding of the recommendations for choosing a contracting firm. Tom Hines, Architect accepts no liability for the content or for the consequences of any action taken on the basis of the information provided.